NBN breaks Fax
Despite widely advertised promises that NBN will boost your business, FAX machines do not work with NBN. Companies which require faxes for daily operations are offered to use email or get third party email to fax providers such as eFax.
You may try connecting a fax machine after the NBN modem parallel to the NBN phone. If the NBN modem is not compatible with your fax machine fax will dial but will give connection / communication error. Test fax number is 1300368999. This number will accept your FAX and send it back in a minute with test details such as error rate.
Some NBN modems supplied by ISP work with Fax, some not, like NetCom NF4V.
How to use Fax with NBN
The solution is to use dedicated VoIP phone adapters such as Cisco SPA112. Connect VoIP adapter to NBN modem with Ethernet cable. You'll have to disable the VoIP account in the NBN modem to make it work.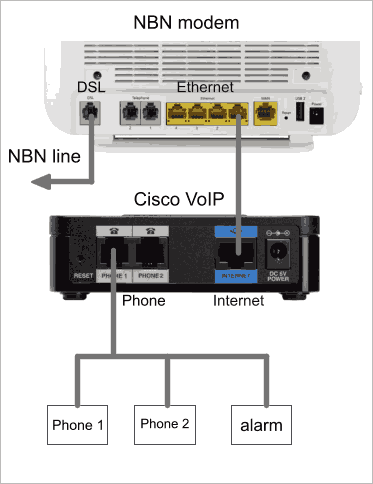 fax on nbn connection with VoIP phone adapter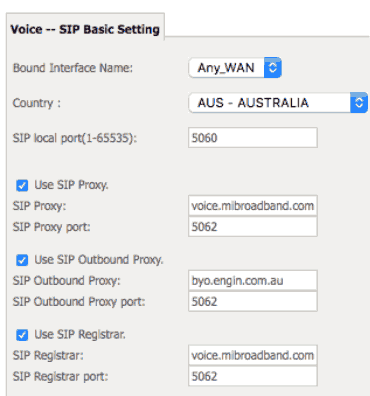 Cisco SPA112 settings for Business Class Telecom - next talk - iPrimus
ISP support kindly suggested using VoIP adapters with G711, and T.38 codecs, lower the baud rate, disable ECM (Error Correction Mode). Despite that both Cisco SPA112 and NF4V have codecs, only Cisco worked, even with T.38 disabled, T.38 is Fax-over-IP protocol. I have not tested other modems supplied by other NBN providers yet.
back to base alarm on NBN
Second NBN surprise is that back to base alarms are not supported by NBN too. I've had one call so far. They have the house alarm disconnected without giving an alternative. Although a security company should provide the alarm over the internet solution, I wonder how many properties become unsecured due to transition to NBN. Besides, the internet is less reliable than a phone line.
The solution for back to base alarm on NBN is the same as with the phone - connect alarm after the NBN modem or change alarm to the network-enabled one.
Another issue is that NBN does not support multiple phones in the house or business - modems are not designed for it. You may try continuing using your old fax, back to base alarm and extension phones by connecting all phone lines parallel to the phone output of your new NBN modem.
The success depends on the type and number of devices you use. Make sure phones are not connected now to the NBN line from the street. The NBN line must be connected to the NBN modem input and nothing else.
11Apr18 Tags: Computers