The problem of Focused inbox
Some users may find the Focused Inbox feature in Office 365 on Mac annoying, as it hides emails which Microsoft's Artificial Intelligence deems not relevant at the moment. More often than not, it filters out half of all emails, regardless of their importance to the user.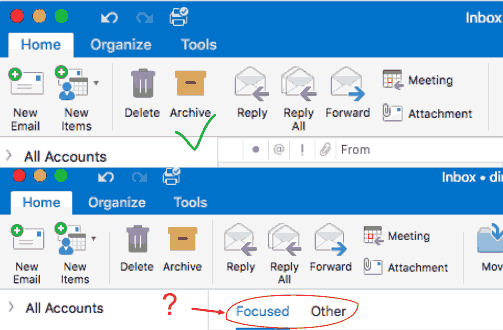 How to Turn off Focused inbox
1. To make the inbox look normal again, unselect Focused Inbox in the Outlook Organize tab.

2. When you use Outlook's Focused Inbox feature, the emails you receive are sent to Microsoft's servers. The algorithms analyze the content and sender information. Based on this analysis, the emails are sorted into your inbox's Focused or Other tabs. To prevent Intelligent Services pop-up and data collection, remove the tick in Outlook Preferences > Security & Privacy > Enable Services.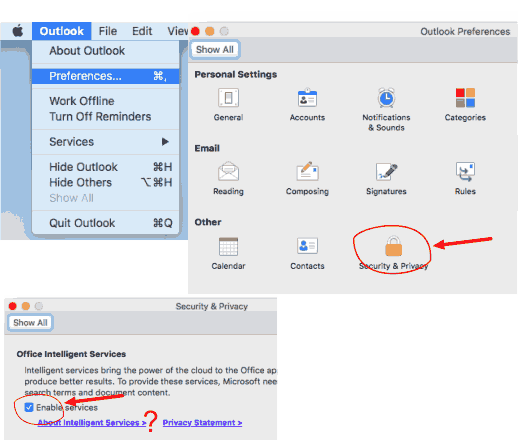 Next article about office software: what is the difference ? - MS Office vs G Suite