PC reviews
Here are new desktop PCs sold in Sydney shops. For the comparison, similar configurations were selected. Speeds are by PassMark benchmarks software. It seems HP offers better deals at the moment.
model
CPU speed
disk
memory
price
Lenovo IdeaCentre 3 Tower Athlon
3151
512 GB SSD
8GB
597
Lenovo IdeaCentre 3 Core i5
12377
825
HP Pavilion TP01-2005a Core i7
21135
16GB
1300
Lenovo V50s customised
17230
1700
Acer Aspire TC-1660
17508
8GB
999
MSI Cubi 5 10M-035BAU Core i5
6750
897
HP Slim S01-aF0134z
4119
256 GB SSD
400
Dell Inspiron Compact
17508
1249
You can save on a performance or gaming PC from a local computer guy. The price of the brand PCs with a faster i7 CPU exceeds the cost of OEM parts up to $500. For example, the i7 CPU as a part is only $230 more expensive than a i5, but a popular brand PC based on i7 is $800 more expensive than i5 of the same brand. Why? Gaming PCs are not the best seller. Brands need to assemble the PC as you order. Hence extra costs.
PC for sale
Here are PC configurations we offer. Note gaming PCs have a graphics card, while none of the ones mentioned above do.
new desktop PC supplied by Manly Electronics
model
CPU speed
GPU speed
disk
memory
price
Office i5
12300
1300
500GB SSD
8GB ram
880
Intel i7 + GeForce GTX
32000
13000
1Tb SSD
16GB ram
1630
AMD 5600X + Radeon
22000
9000
Surprisingly, AMD is slower for the same price or more expensive for the same speed. Even more, popular mid range AMD Radeon graphics are faster in G2D performance - 900 via 650 benchmark. 2D performance is more important in Office applications and usualy overlooked.
You may save even more on a refurbished PC. Although you have to know what you are buying. Computers have not changed much for the last five years. A used PC with an upgraded disk and a new operating system is just as good as a brand new one. Manly Electronics also sells factory seconds PCs. Those PCs were assembled from never used spare parts.
refurbished computers supplied by us
model
CPU speed
disk
memory
price
Acer Veriton i7
7034
500 GB SSD
8GB
700
Acer Veriton i5
4684
550
Laptops review
The following table is a comparison of some popular laptops below $1000 sold in Sydney shops.
new laptops sold in Sydney shops
screen size
resolution
CPU speed
Disk
memory
price
Lenovo IdeaPad Flex
2-in-1
11.6
Full HD
1593
64GB SSD
4GB
399
HP Pavilion X360
2-in-1
14
HD
5425
128GB SSD
8GB
679
Lenovo IdeaPad Flex 5i
2-in-1
14
Full HD
5425
4GB
799
HP 14" HD Laptop
14
HD
1593
423
Acer Aspire 3 A315-56-3061
15.6
Full HD
5256
799
Asus VivoBook F512
15.6
5256
8GB
898
ASUS 15.6" Notebook Ryzen 5
15.6
7935
256GB SSD
797
Acer Swift 3 SF314
14
8070
997
Lenovo IdeaPad Slim 3i 15ITL6
15.6
10086
512GB SSD
897
Acer Aspire 5 Core i7
15.6
10663
996
Lenovo IdeaPad 5 AMD Ryzen 5
15.6
13343
897
The most critical features affecting the price is the screen size and resolution. Laptops with screens 15.6 inches start from $800. All large screen laptops have Full HD 1920x1080 resolution, the same as your TV.
CPU speed is often overlooked but is essential for performance. Extra $200 will get you a twice faster laptop. To show the difference, I specified not CPU names but a benchmark speed from Passmark - one of the many popular benchmarking software.
Most office applications require space of less than 128GB. You may need a 500Gb disk only for work on pictures.
If you are editing movies on a laptop, you may need a more expensive one. Although performance increase for office work is marginal. I omitted differences in design, battery and connections, such as USB or USB-C ports, as it is not substantial across models in the same price range.
Laptops for sale
Here are a few laptops we bundle with IT services. Note, they are not sold separately.
refurbished laptops supplied by Manly Electronics
screen size
resolution
CPU speed
Disk
memory
price
Acer TravelMate
11.6
HD
1217
128GB SSD
4GB
200
Acer Aspire Switch
2-in-1
11.6
Full HD
1743
4GB
250
Acer Aspire
2-in-1
13
Full HD
3024
8GB
330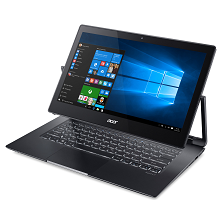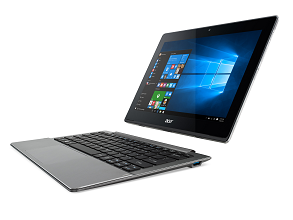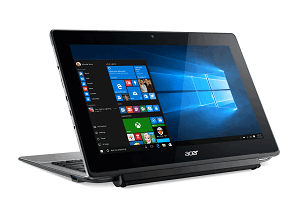 Updated 18 Sep 2021
How to buy our computers ?
Call us for a service such as computer repairs, data recovery or slow WiFi fix. We will discuss whether you need a new computer or just repairs. Computers sold with the IT services only.