Nvidia versus AMD
popular midrange video cards

| Model | Performance | Prices in Sydney shops |
| --- | --- | --- |
| Nvidia RTX 3080 | 24687 | $1200 |
| Nvidia RTX 3080Ti | 26517 | $1000 |
| Nvidia RTX 3090 | 26980 | $2300 |
| Nvidia RTX 3090Ti | 29863 | $2700 |
| AMD RX6900-XT | 25392 | $1000 |
AMD RX6900-XT has 10% less performance as per userbenchmark dot com but 10% better rendering on 4K resolutions in some games. AMD video cards have around 10% of the market.

Nvidia RTX 3080Ti was released in 2021 with 5% higher clock speeds hence the slight performance increase.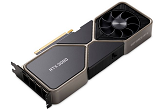 The above cards require a 500 watts power supply with a non-overclockable motherboard and CPU. You need at least 600W PSU with overclocking.
Asus Nvidia GeForce GTX 1650 Gaming 4GB


$300
1x HDMI, 1x DP, 1x DVI-D. This video card has reasonable performance for gaming or graphic studio desktops. The benchmark is 6969. Faster video cards are substantially more expensive than this one.
Asus Nvidia GeForce GTX 1050Ti


$300
1x HDMI, 1x DP, 1x DVI-D. The benchmark is 6321. It has the best performance for money value among all Nvidia cards of 2021.
Asus Nvidia GeForce GT710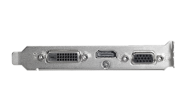 $80
1x HDMI, 1x VGA, 1x DVI-D. Video cards below $200 have virtually the same performance as a video adapter built-in on the modern PC motherboard. A cheap video card might be sufficient for quick repairs of the old computer. Still, the faulty motherboard will have to be replaced.
updated May 2023
How to buy
These video cards for on-site computer repairs provided by Manly Electronics in Sydney. Prices show estimated cost GST inclusive. Computer parts are not for sale without the service.